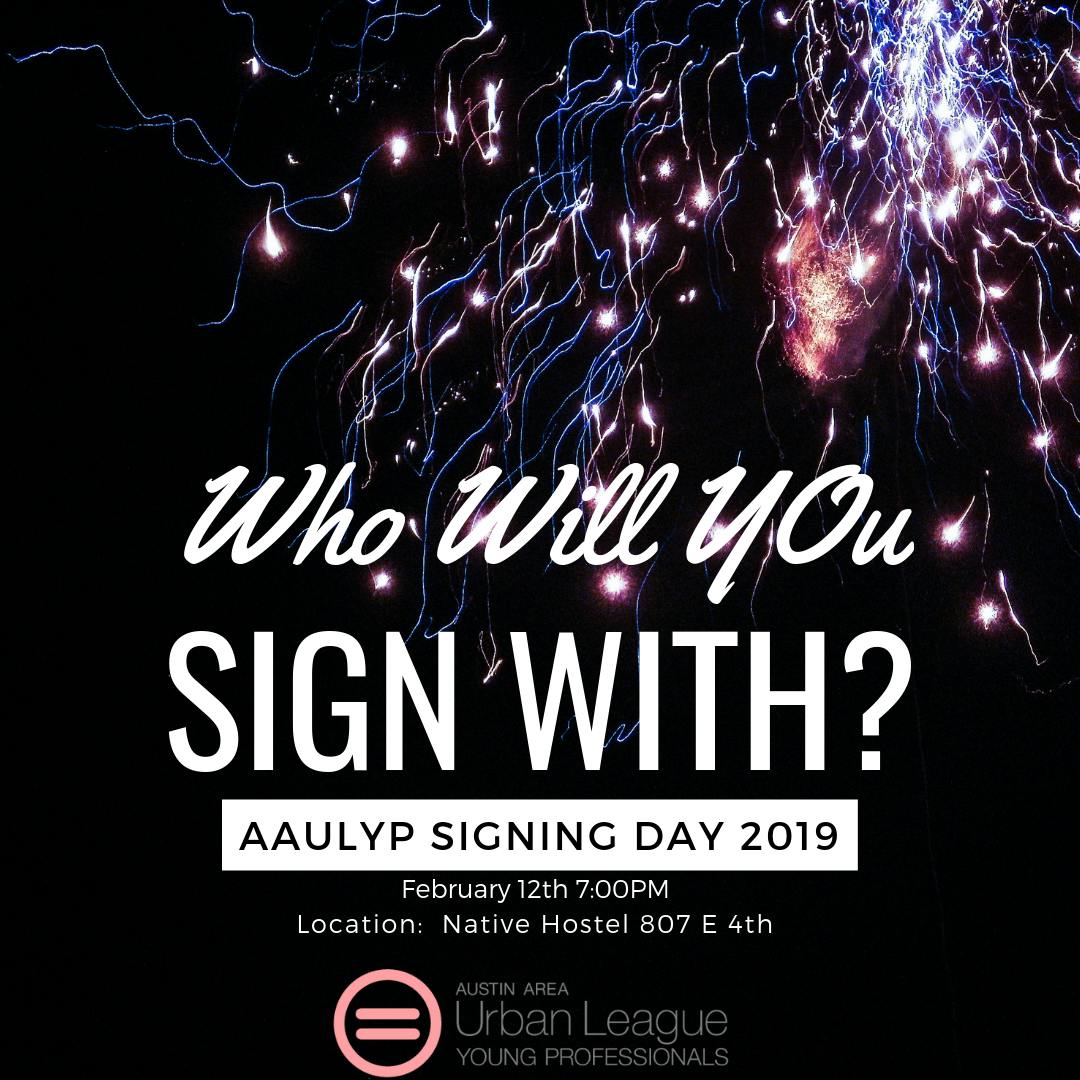 AAULYP Presents....Signing Day 2019 February GBM
---
For our February General Body meeting it's AAULYPs National Signing day 2019. We will showcase two things this general body meeting during Black History Month. First will be a small business showcase. Members will showcase the businesses they have started or the businesses they would like to start to the group. The group will evaluate and offer constructive feedback to ensure the success of the business that was presented. Second its Signing Day. During the second portion of the GBM our committee chairs will present to you their vision and why you should sign with that committee. They will be giving you their best presentations in order for you to be a part of their teams that help to create the dynamic events that we create month over month. The Committees include Professional Development, Community Outreach, Technology and Innovation, Social and Cultural and  Economic Empowerment to name a few. We cant wait to see who you chose sign with. If you need to come with your agent we wont mind lol. 
if you are interested in being a part of the small business showcase send an email to president.aaulyp@gmail.com
WHO WILL YOU SIGN WITH??
6:30PM-7:00PM will be a meet and greet. The GBM will officially start at 7:00PM.
Where
Native Hostel
807 E 4th St, Austin, TX 78702
When
Tuesday, February 12, 2019 6:30PM - Tuesday, February 12, 2019 6:30PM
Tickets