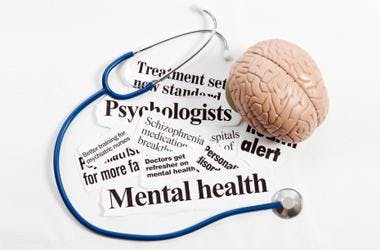 Mental Health Awareness
---
How are you feeling? Really how are you feeling? Mental health is a topic appearing more and more frequently in the news, sports, and in the work place. Join the Austin Area Urban League Young Professionals for a panel discussion about mental health. How to deal with mental health in the workplace, personally, and available resources for help. We will have a panel of mental health professionals sharing advice followed by Q&A, moderated by Brook N Campbell, MPA. The goal is to help eliminate the stigma. Please come with an open mind and questions.
Meet our panelists:
Rakima Dolliole Parson  is a Licensed Professional Counselor. With the majority of her counseling experience having been in educational settings, she has a unique understanding of the intersection of mental health and acadermic achievement. She provides mentorship and is a member of the Texas Counseling Association's Public Policy Committee. 
Tiffany Gillis holds a Bachelor of Science degree in Psychology with a minor in Communications from The University of Houston-Downtown, and a Master of Arts degree in Clinical Mental Health Counseling from South University. Previously Tiffany interned at Phoenix House-Round Rock where she worked with youth and adult clients who battle with substance abuse and trauma; for which she helped clients discover healthy coping skills while on the recovery track to sobriety and healing. Tiffany has been part of numerous mental health discussions as a guest host and specialist with local organizations such as Black Pflugerville, Activist Leadership Academy, and Tea Talk with Chai Epiphany just to name a few. Currently Tiffany is in the process of obtaining her LPC license, and joined Austin State Hospital as part of the Geriatric and Client Advocacy team in 2016. 
Tracy Abzug, LCSW started her social work career at Integral Care in 2008 as a community based worker and came back in 2013 as a manager of a crisis residential unit. She currently oversees the Judge Guy Herman Center's Extended Observation and Crisis Residential Units. In this role, she supports the mission of healthy living for everyone. Tracy is an independent contractor who conducts behavioral health assessments to Army National Guard Soldiers who are preparing for, or returning from, deployment. Tracy is a certified instructor in both Youth and Adult Mental Health First Aid. 
We will also have a representative from NAMI (National Alliance on Mental Illness), and Integral Care with an information table about their resources.
Where
When
Thursday, April 19, 2018 7:00PM - Thursday, April 19, 2018 7:00PM
Tickets
https://www.eventbrite.com/e/mental-health-awareness-tickets-44308215064