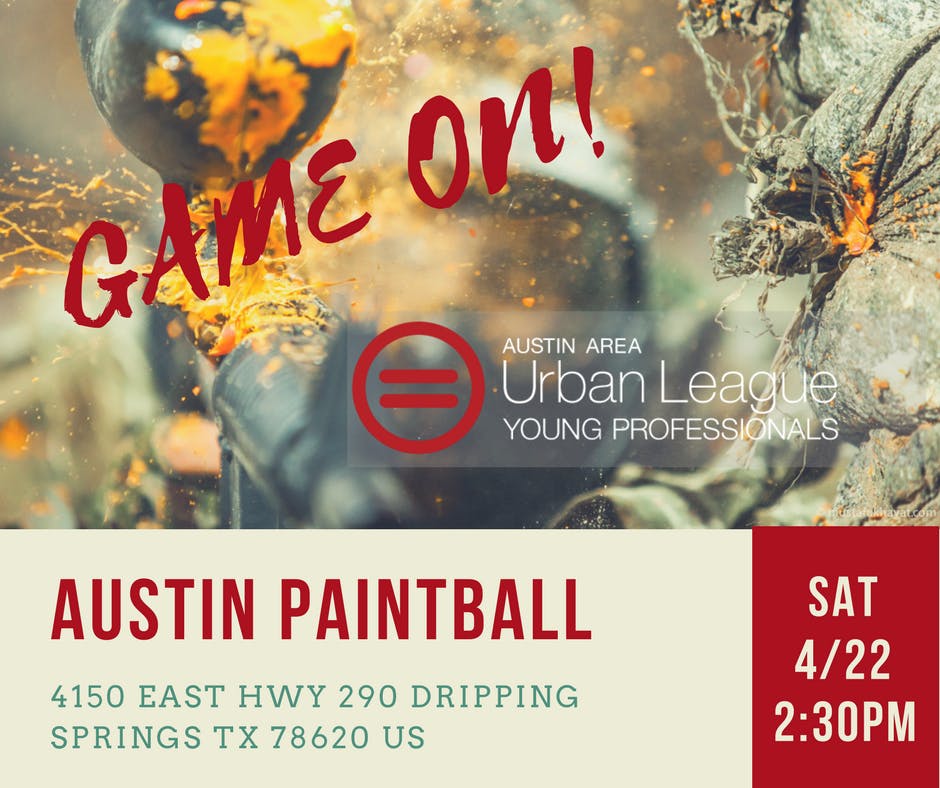 YP Paintball Games
---
****RSVP for YP Group Reservation. Payment made seperately***
Join the YPs for some fun with Austin Paintball! 
25 people will be $23/per person, with a referee, 100 rounds, and protective mask.
Austin Paintball is Austin's premier paintball facility. Located just 20 minuets South West of Austin in Dripping Springs. Austin Paintball features 5 different fields to play on for a variety of experiences and can accommodate all ages and groups. 
Pricing
​​​​Paintball
$25.00 per player
​AGES: 10 - 70
Includes: 

​Tippmann Paintball Gun

100 rounds of paintballs

Protective Mask

Ammo Packs & All Day Air
Extra Paint

$25 - 500 Rounds 

$84 - 2000 Rounds (case)
After spot for food and drinks TBD
Where
When
Saturday, April 22, 2017 2:30PM - Saturday, April 22, 2017 2:30PM
Tickets
https://www.eventbrite.com/e/yp-paintball-games-tickets-33349690823